: The Innovative Solution for Efficient Climate Control in Commercial Spaces.

In recent years, commercial and industrial buildings have seen a significant rise in demand for effective climate control systems. The importance of maintaining the right temperature, humidity and air quality in various settings, such as supermarkets, hotels, factories and office buildings, cannot be overstated. It not only ensures the comfort of the occupants and compliance with relevant regulations, but it also impacts energy efficiency, health and productivity.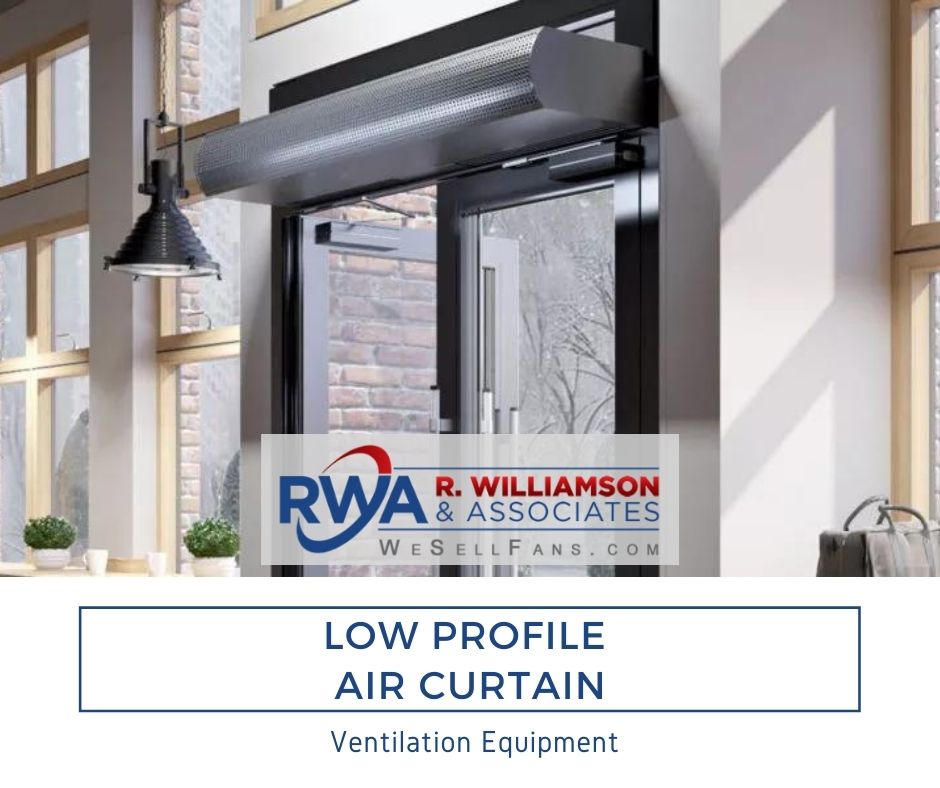 One of the most critical elements of climate control is ensuring that the indoor air movement is optimized for efficient heating, cooling and ventilation. This is where air curtains come into play. An air curtain is a device that generates a continuous flow of air across an opening, such as a doorway or a window, to separate two different environments. It functions as a barrier that prevents air exchange between the spaces on either side, creating a stable and isolated indoor environment.

The benefits of using air curtains are numerous. First and foremost, they help reduce energy consumption by minimizing heat loss in cold climates and preserving cool air in warm climates. This not only results in lower utility bills but also reduces the load on HVAC systems, extending their lifespan and reducing maintenance costs. Additionally, air curtains act as a physical barrier against dust, insects, allergens, and other pollutants, creating a healthier and safer indoor environment. They also improve comfort levels for occupants by reducing drafts and minimizing noise from outside sources.

Low profile air curtains are a new generation of air curtains that have revolutionized the market in recent years. They are small, sleek, and easy to install, making them ideal for spaces with limited headroom or aesthetic requirements. Unlike traditional air curtains that require bulky housing and ductwork, low profile air curtains have a compact design that fits snugly against the ceiling or the door frame, blending seamlessly with the interior décor. They are also more energy-efficient, thanks to their modern motors and blades that generate powerful air streams with minimal noise and no vibration.

One of the leading brands that offer low profile air curtains is (removed brand name), which is trusted by thousands of customers worldwide. They provide a wide range of air curtains that cater to any commercial setting, from small shops to large warehouses. The (removed brand name) low profile air curtains are made of high-quality materials, ensuring durability and long-lasting performance. The motor and blades are designed for maximum efficiency and minimal energy consumption, reducing operational costs significantly. They also feature various modes and settings that allow you to customize the airflow direction, speed, and temperature to meet your specific needs.

To complement your air curtain system, (removed brand name) also offers a Mars Combination Roller/Plunger Door Limit Switch Single Phase 99-014, 20 Amps. This limit switch is designed to control the operation of your door by detecting when it reaches the fully opened or closed position. It can be used with doors that slide or roll, and its compact design allows it to fit in tight spaces. The Mars Combination Roller/Plunger Door Limit Switch Single Phase 99-014, 20 Amps is a reliable and cost-effective solution that ensures the proper functioning and safety of your doors.

In conclusion, low profile air curtains are a game-changer in the world of climate control. They offer unmatched efficiency, functionality, and aesthetics, making them a must-have for any commercial or industrial building. Whether you are looking for a way to reduce your energy bills, improve your indoor air quality or enhance your customer experience, low profile air curtains are the perfect solution. And with (removed brand name)'s excellent products and service, you can be sure that you are getting the best quality at the most reasonable price.